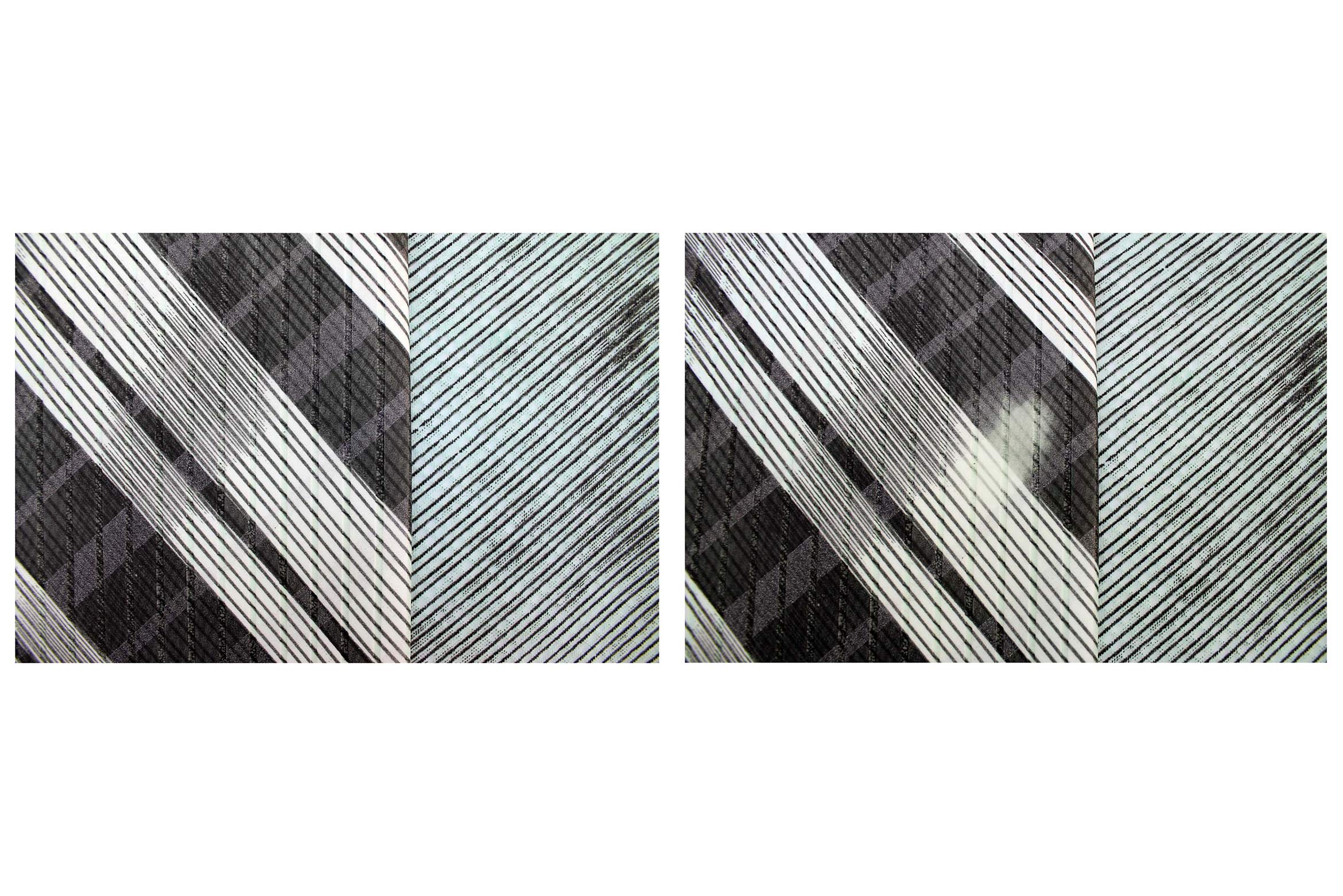 This live brief was a collaboration between Jaguar and the RCA MA Textiles and MA Vehicle Design courses. The brief was to design an automotive conceptual vehicle for a futuristic generation. We worked in teams with MA Vehicle Design students over a period of 3 months, constantly feeding back to the Jaguar senior design team through meetings and tutorials. It was an invaluable insight into the automotive industry whilst allowing a fantastic opportunity to research the performance materials currently on the market and explore a wide range of materials within the colour & material finish sector. Our concept, 'Intension', was built on the notion of a futurist vehicle that is personal and responsive to the driver's needs. We looked at a mechanism that could attach to the wheels and carry through to the driver's seat, therefore allowing the driver to experience every movement of the vehicle.
Myself and a weave student created beautiful and subtle materials that had a strong connection and interaction with the driver/passenger. Tactile 2D and 3D surfaces that responded to the body's movements whilst also reacting to the car and its surrounding environments. Moulding, forming, shaping, embossing, adapting, bonding and folding were just some of the material techniques we used, whilst also retaining an organic craftsmanship through traditional processes of weaving and screen-printing. 
On/off-Loom weaving with copper/wire threads, monofiliment and elasticated yarns helped us to shape and mould the material. Whilst indepthly exploring the possibilties of printing with reactive inks allowed us to build on this notion of a responsive surface and therefore inheightening this personal driving experience. I printed onto a range of materials with Thermochromic and Photochromic inks – inks that are heat and UV-light responsive. Wood, acrylic, resin, textile, Leather, yarns and paper were all experimented with to try to create a responsive, 3-Dimensional material surface.