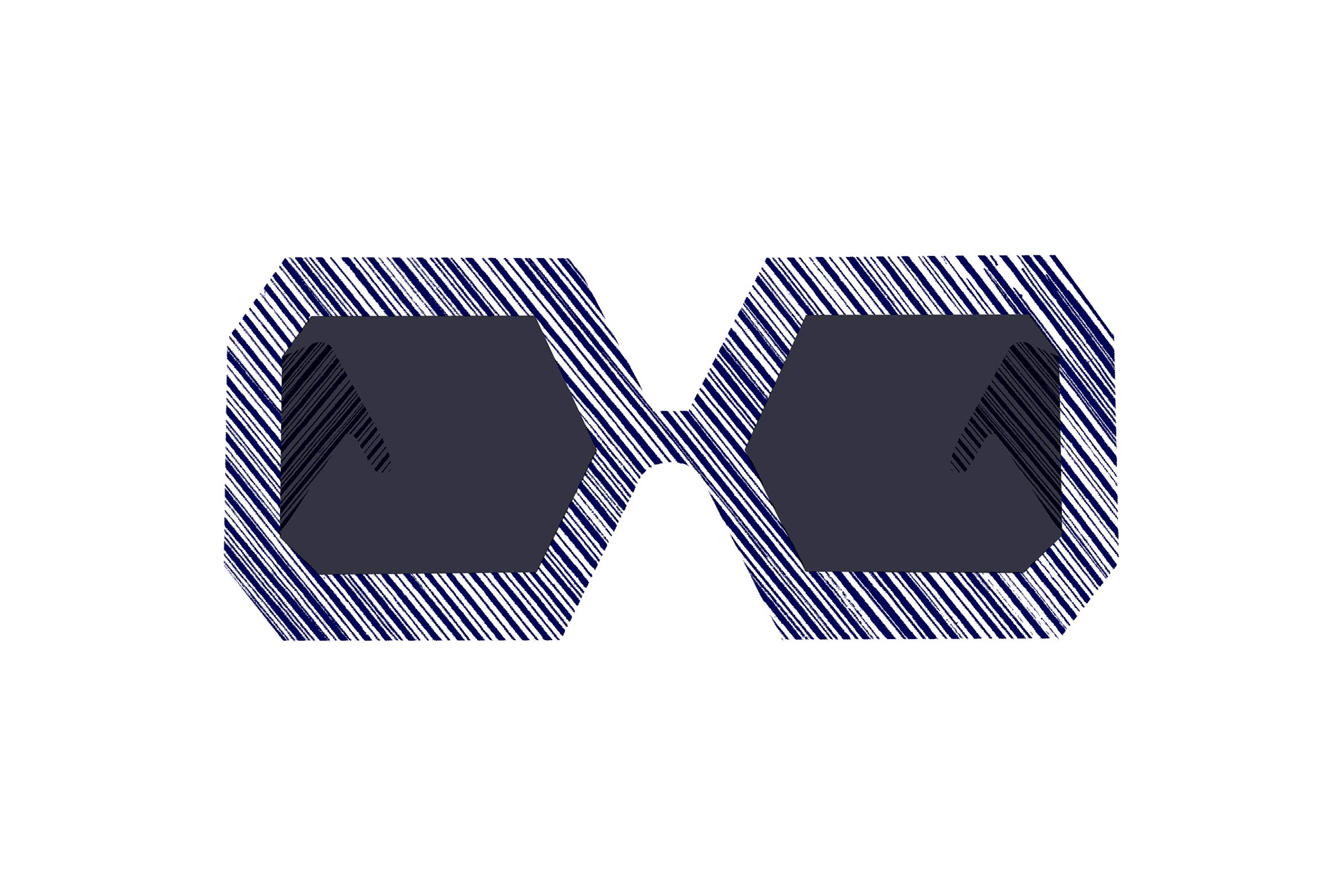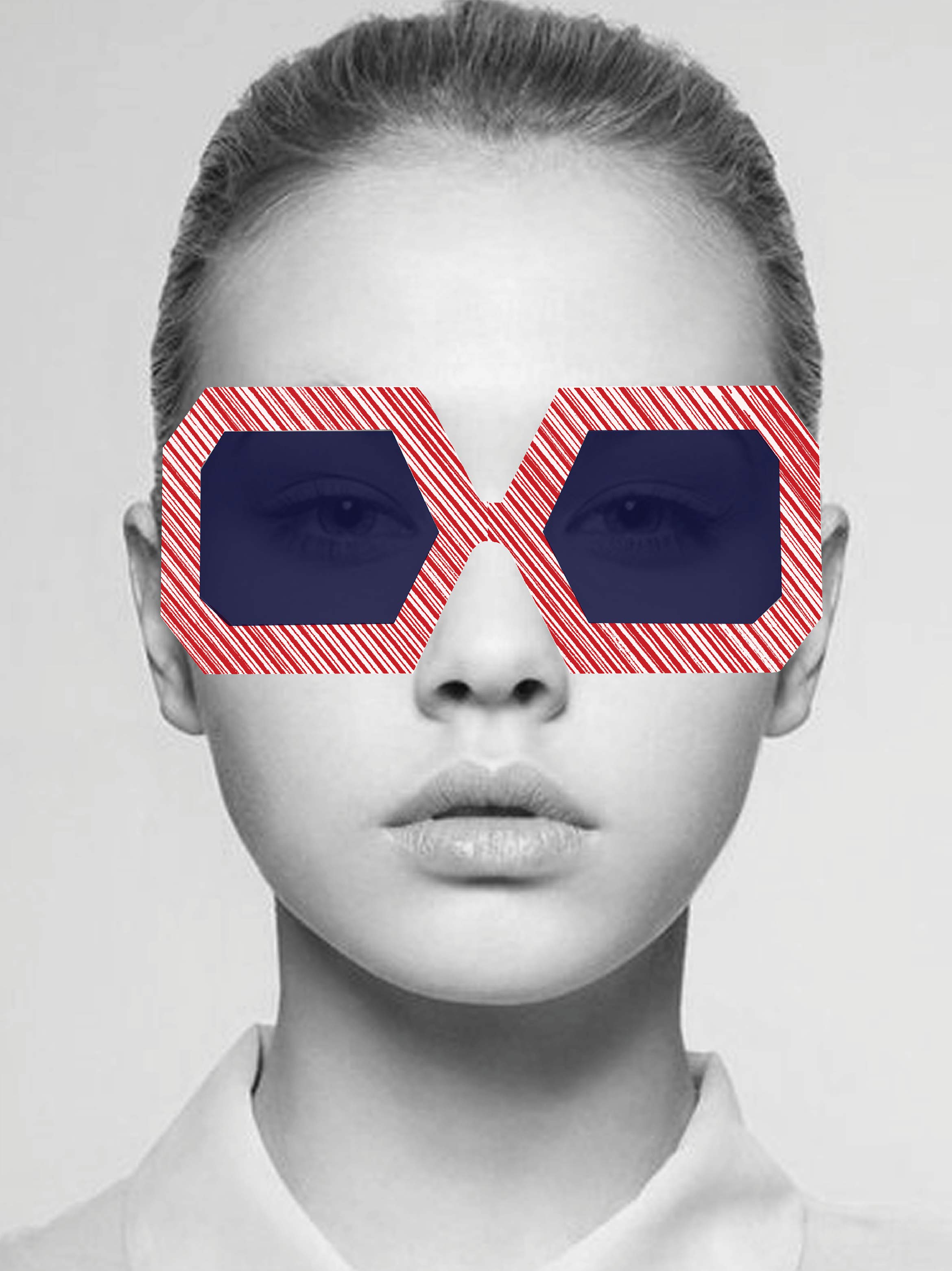 100%Optical Eyewear x RCA
This live brief was a collaboration between 100% Optical Eyewear and the RCA School of Material. The brief was to design a pair of ready-to-wear glasses to be exhibited at the yearly 100%Optical tradeshow in the Excel centre in London, the largest eyewear tradeshow in the UK.
This design was 1 of 6 chosen winners to exhibit at 100%Optical in February 2015. My aim was to design Women's Ready-to-Wear sunglasses that incorporated a love for pattern whilst also exploring an interest in innovative print processes. The print and frames are inspired by abstract drawings of photographic shadow patterns. I explored printing onto the Acetate and Perspex frames with oil-based inks and also developed a method of printing onto the frames with Photochromic (UV light-reactive) inks.