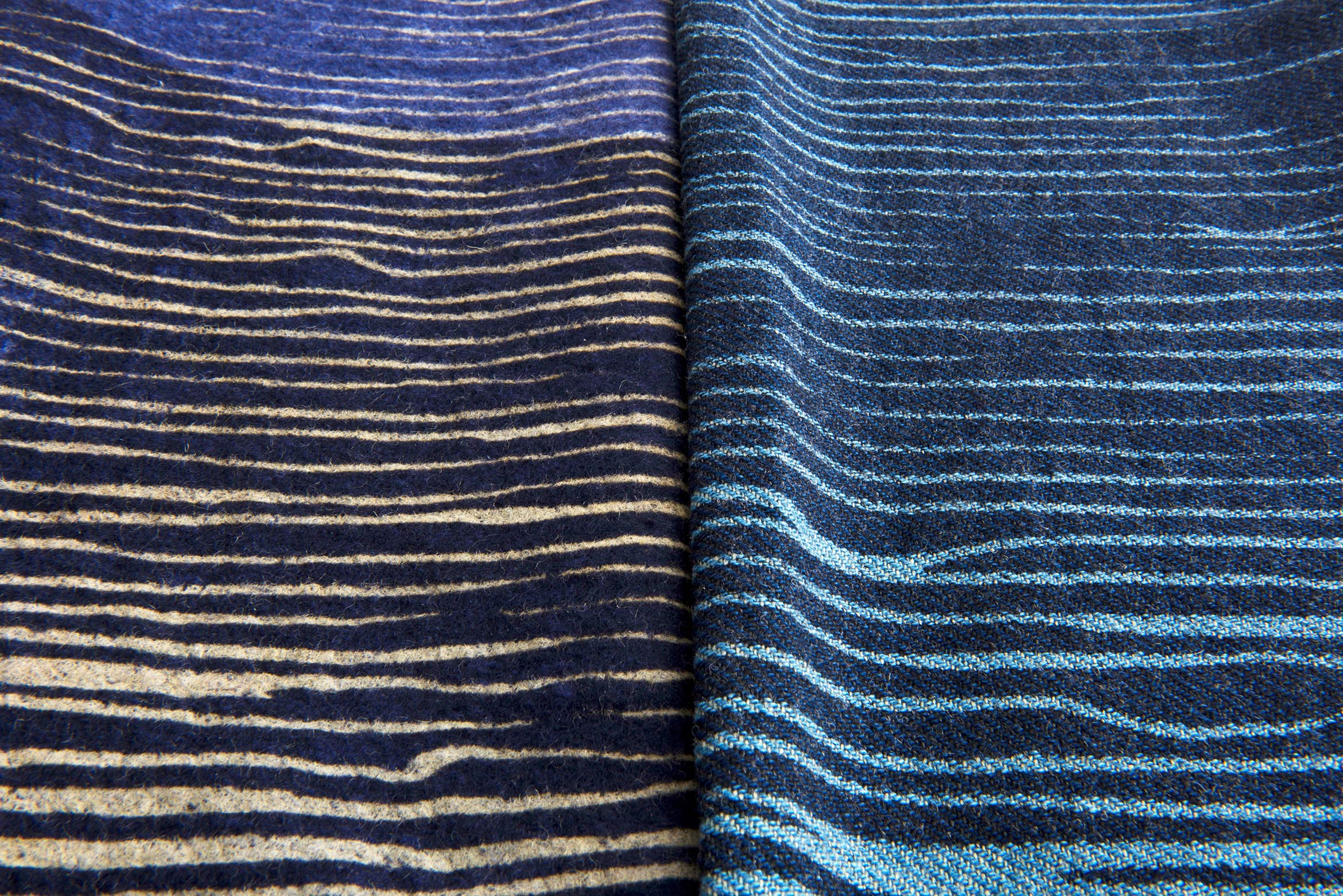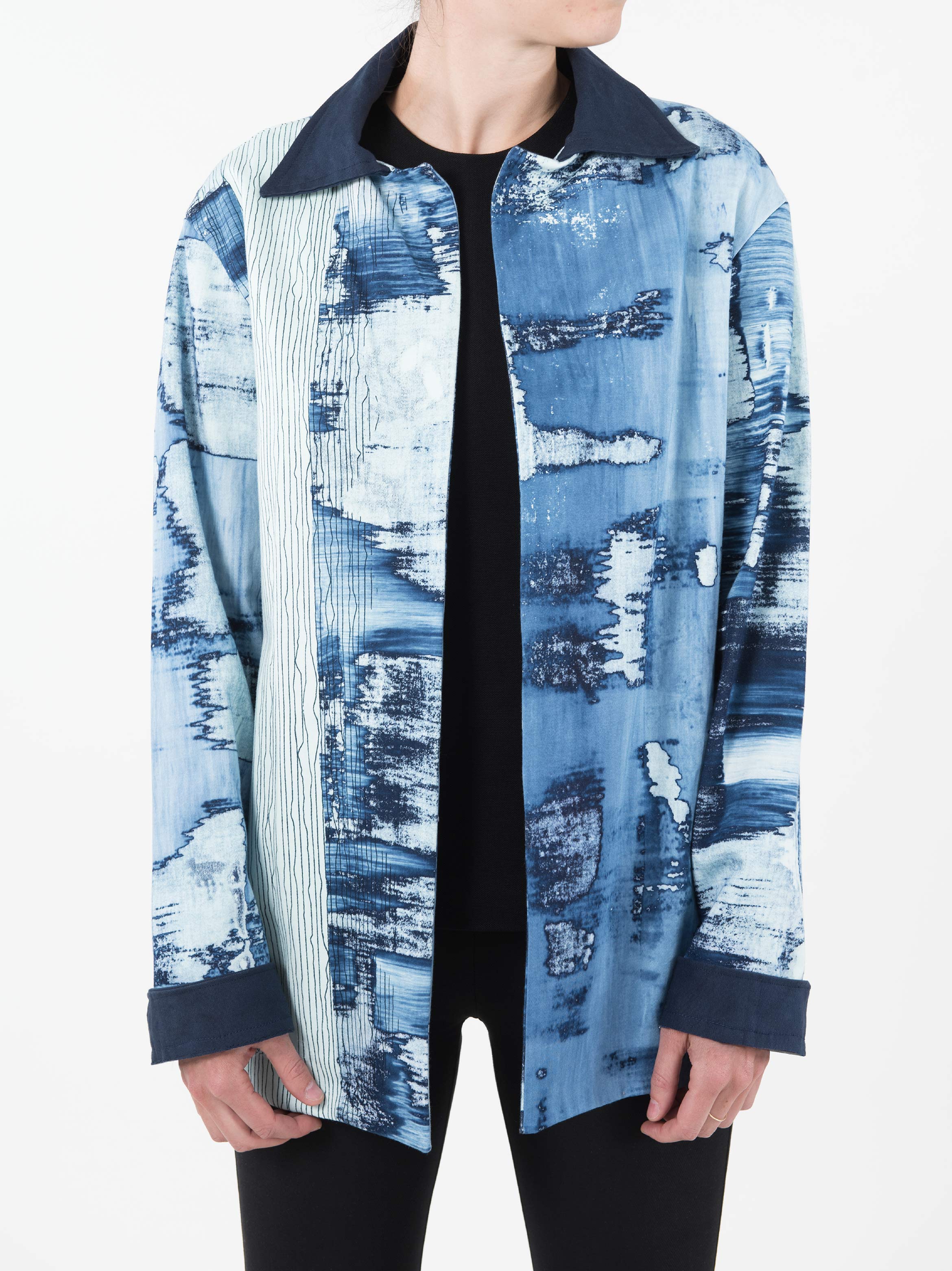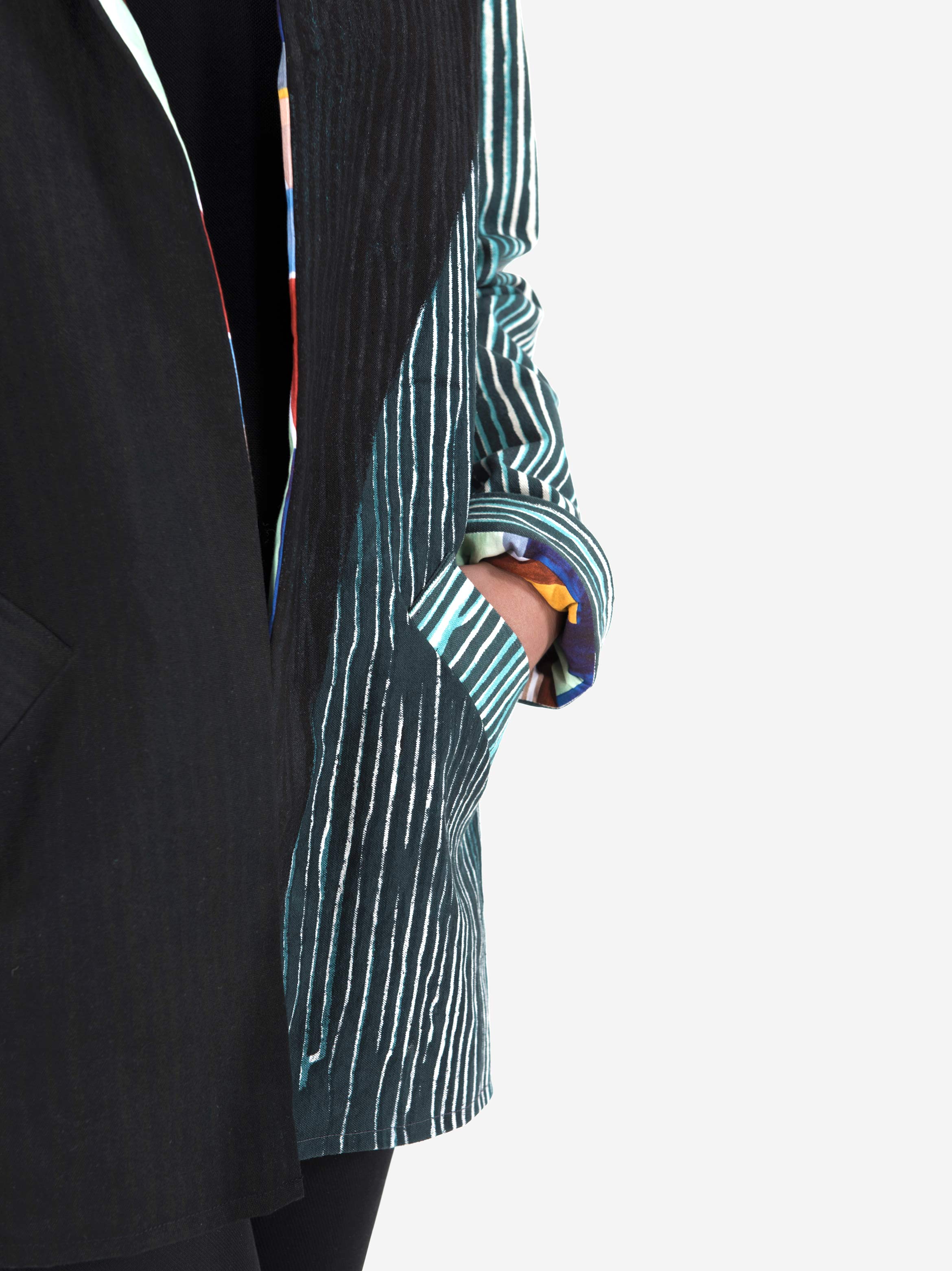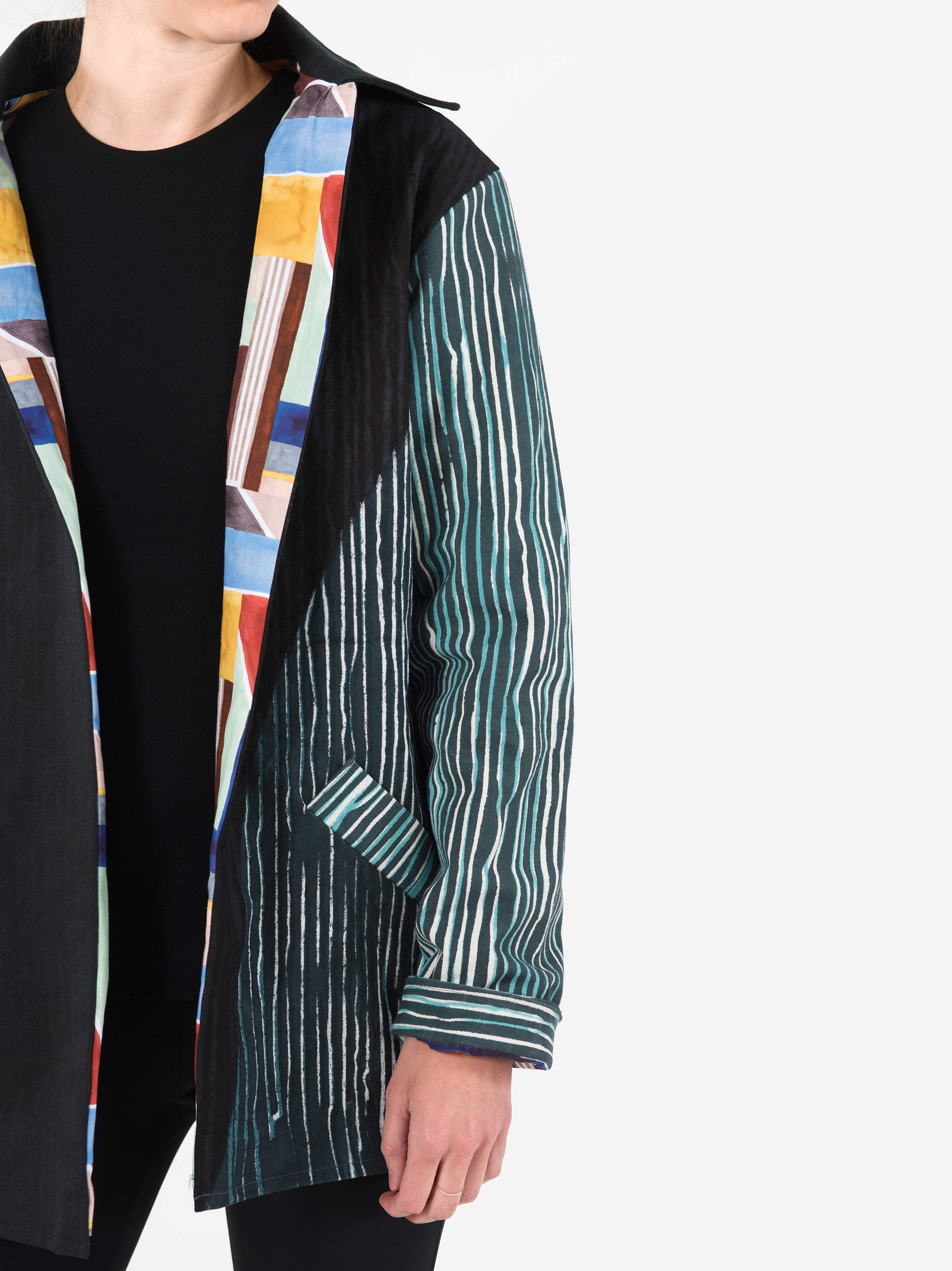 This is my final collection on my MA Textiles course at the RCA. Using my Aerial photographs as inspiration, I created very abstract, compositional drawings and marks — translating these into designs for screen and digital prints onto a diverse range of materials and surfaces.
'In Fashion, Gender Lines Are Blurring', designers are bent on eroding the once rigid demarcation between conventionally feminine and masculine clothes.' The context for my final MA project was influenced by a strong affinity to Menswear fashion and what I saw as the increased emphasis on the importance of genderless clothing in today's fashion market. I created printed textiles for a collection of Agender garments. I was keen to explore the divide between womenswear and menswear, looking at ways they can become more intertwined.
I created a collection of explorative samples and final garments with a focus on outerwear clothing. I became really interested in the finishing techniques and heavy weights of fabrics that can be used for outerwear. I experimented with different techniques such as waxing, gloss, matte, foil and puff binders and how these could influence the feel and finish of the material. Placement of pattern and colour are key to these pieces, as well as the fascinating contrast of the shine against the matte effect of these different processes.